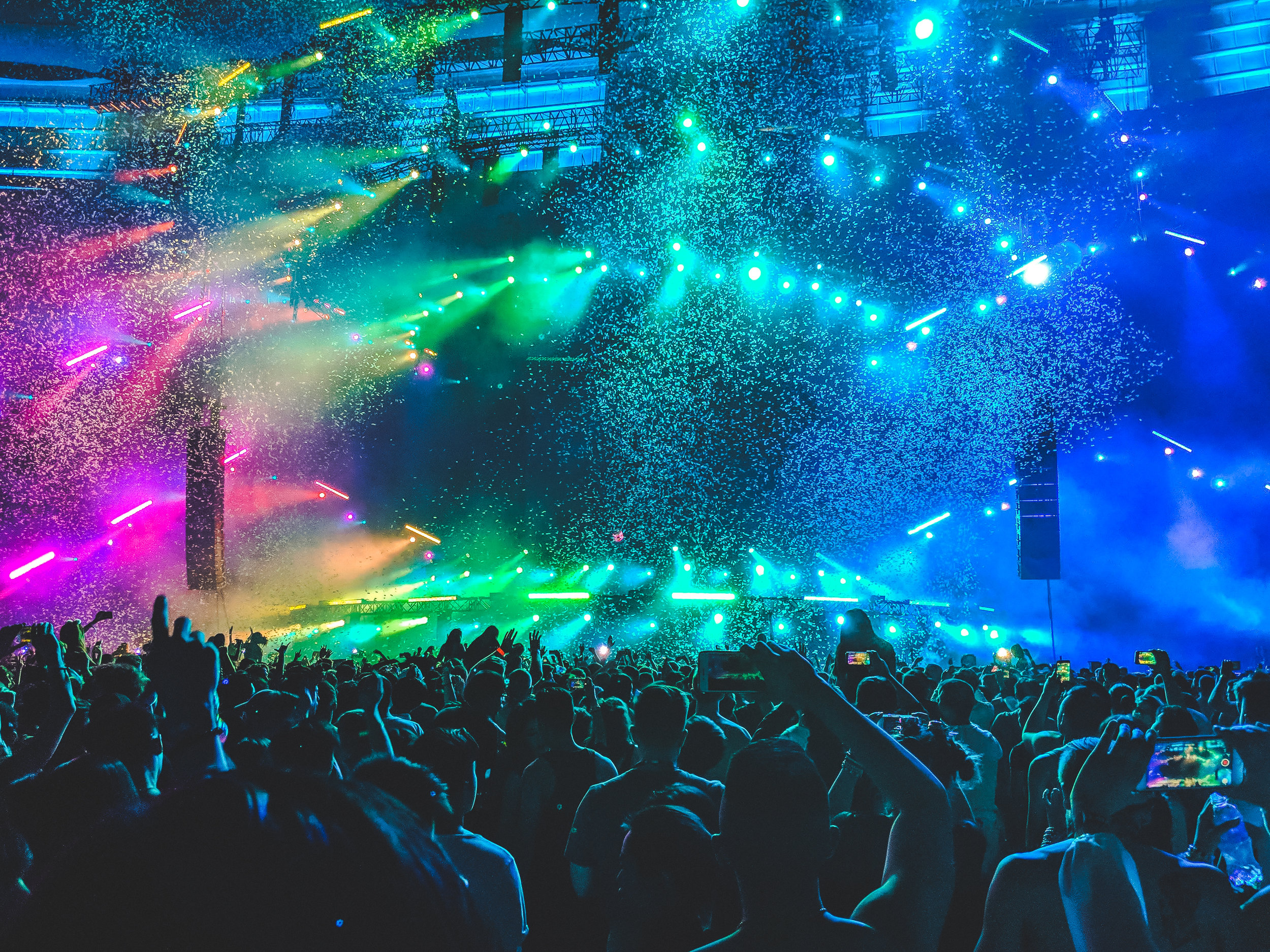 Scorpio Entertainment was created in 2005 by Edward Daniels.
At the age of 16, Daniels began his career in music as a radio announcer for his hometown radio station, WEVA-AM86 in Emporia, VA. After receiving a degree in Philosophy from the University of Virginia in 2002, he moved to Washington, DC to begin a career in theatre and film. To supplement his work as an actor, he began hosting karaoke at Freddie's Beach Bar in Arlington, VA. After producing a number of successful events in the DC nightlife scene, resulting in several features in the Washington Post and numerous requests to perform at private events and weddings, Daniels decided to embark upon an entrepreneurial venture and founded Scorpio Entertainment.

Since 2005, DJ Edward Daniels has performed at over 600 events in over 300 venues throughout the Washington, DC region as well as Philadelphia, Las Vegas, and Sedona, Arizona, for clientele ranging from Ringling Brothers CEO, Ken Feld, to the Democratic Senatorial Campaign Committee.
As an emcee, Daniels has been the voice of over 275 road-races including the Air Force-Navy Half Marathon, the inaugural DC Bike Ride, and has served as the main stage emcee and DJ, for the past eight years, at both Taste of Reston and Oktoberfest Reston, two of Northern Virginia's largest annual food & music festivals, each boasting weekend crowds of over 30,000 attendees. Daniels has also served as emcee of the VIP Dance Tour during the 2016 and 2017 national seasons.
He says, "There is definitely a science and an art to what I do and how I do it. When you book me or any of my team, you are hiring a professional with an exceptional passion for music and event production…someone who is looking to create the most remarkable experience that you and your guests could ever fancy! There are a ton of DJs out there, but at the end of the day, after that last song has played and you're putting your earrings and shoes back on, you can leave the dance floor thinking 'that was good' or 'oh my good Lord, that was GREAT!' My job, our job, is to create that 'oh my good Lord' experience and be great!"
Daniels was featured as a DJ in season one of Netflix's House of Cards. In 2012, he was named one DC's Finest Young Professionals by the Cystic Fibrosis Foundation and in 2014, was a Washington Blade "Best of Gay DC, Best DJ" Finalist.
Scorpio Entertainment provides entertainment for events ranging from proms and Sweet 16s to weddings, festivals, corporate, and private events. Our digital music library contains over 20,000 titles, including the Top 100 Billboard singles from the past 35 years. In addition to DJ Edward Daniels, our associate DJ staff travel with the most state-of-the-art equipment, including lighting and special effects, which accent any event that we are a part of.
Featured clients.
Current clients may make a payment by clicking the pay now button below. No log-in required.

1) Enter amount & click continue.
2) Click 'pay with credit or debit'
3) Enter details & click continue.